This is an introductory post to our new blog series, Be Sea Otter Savvy, written by Gena Bentall, a sea otter biologist and Program Coordinator for Sea Otter Savvy. Future posts in this series will include tips on how to help sea otters thrive and information about sea otters' behavior, biology, and their role in the estuary and ocean ecosystems.
Why should we care about sea otters?
Our news is filled with the dire predictions of climate change and daily reminders of national and global discord. Our daily lives focus on the challenges of providing for ourselves and our families. With so much to think and care about, why bother about the smallest marine mammal, our charismatic seashore neighbors, the sea otters?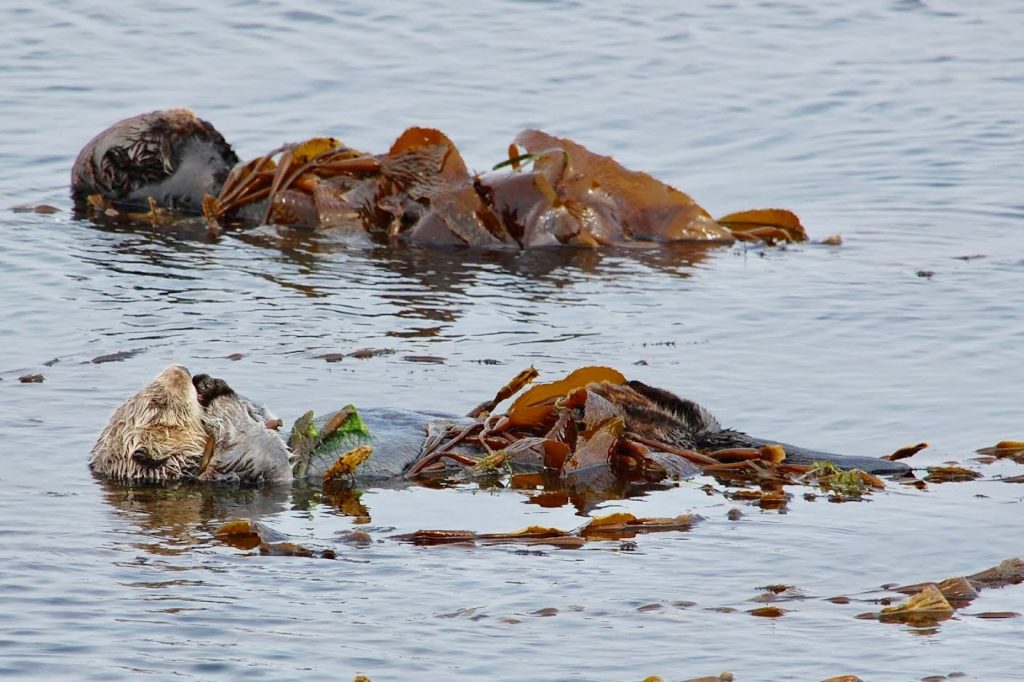 Here are some important reasons to care about sea otters.
They are recovering from a species-level disaster. Sea otters globally were nearly extirpated because humans coveted their fur. As they recover their former range, we have it in our power to help or hinder their return.
As they re-colonize, revitalization of coastal ecosystems follows. Sea otters are a keystone species and exert an influence on their ecosystem that is disproportionate to their small size. We are only in the early chapters of understanding the extent to which their hearty appetites benefit the places we live, play, and find food on California's coast.
They are vulnerable. Characteristics that make them unique among marine mammals also make them especially sensitive to oil spills, pollution, changes in food supply, and human disturbance.
We can make a difference. It can sometimes be difficult to see how our actions help the planet or its residents but, particularly regarding disturbance to sea otters by our recreation, there are simple things we can do to make their world safer and more peaceful.
Finally, sea otters are your neighbors. I encourage you to reconsider your definition of your community. All the creatures around you are your neighbors. If you live on the Central California coast, you are part of our coastal ecosystem and sea otters are your neighbors. Show them the respect and care all neighbors deserve.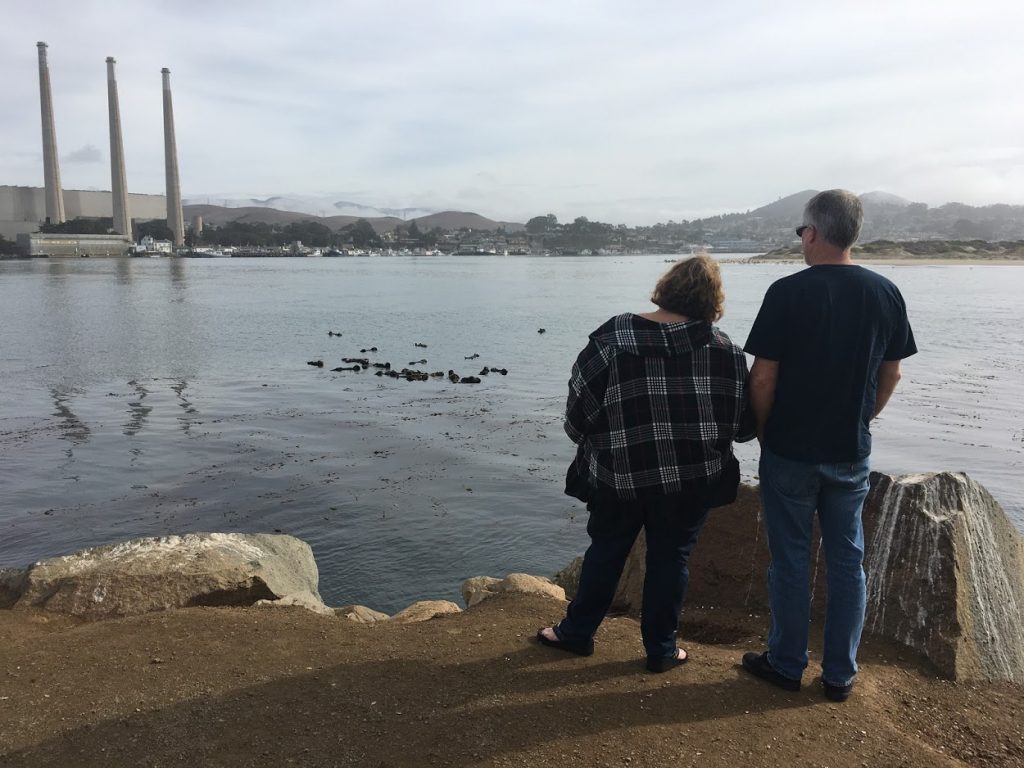 How Sea Otter Savvy began
I have dedicated nearly 20 years of my life to the southern sea otter. Beginning in 2001, I was hired to work as an intern on a sea otter research project based out of the Piedras Blancas Lighthouse in San Simeon. For over a decade, through employment and graduate school, I spent the better part of every workday watching every intimate moment of their lives in the wild, from the bluffs of our central coast to the remote islands of the Russian Far East. I was hooked by their intelligence and individuality, and heartbroken by the struggle of their daily lives. Those years in the field watching sea otters created the foundation for my approach as their advocate today.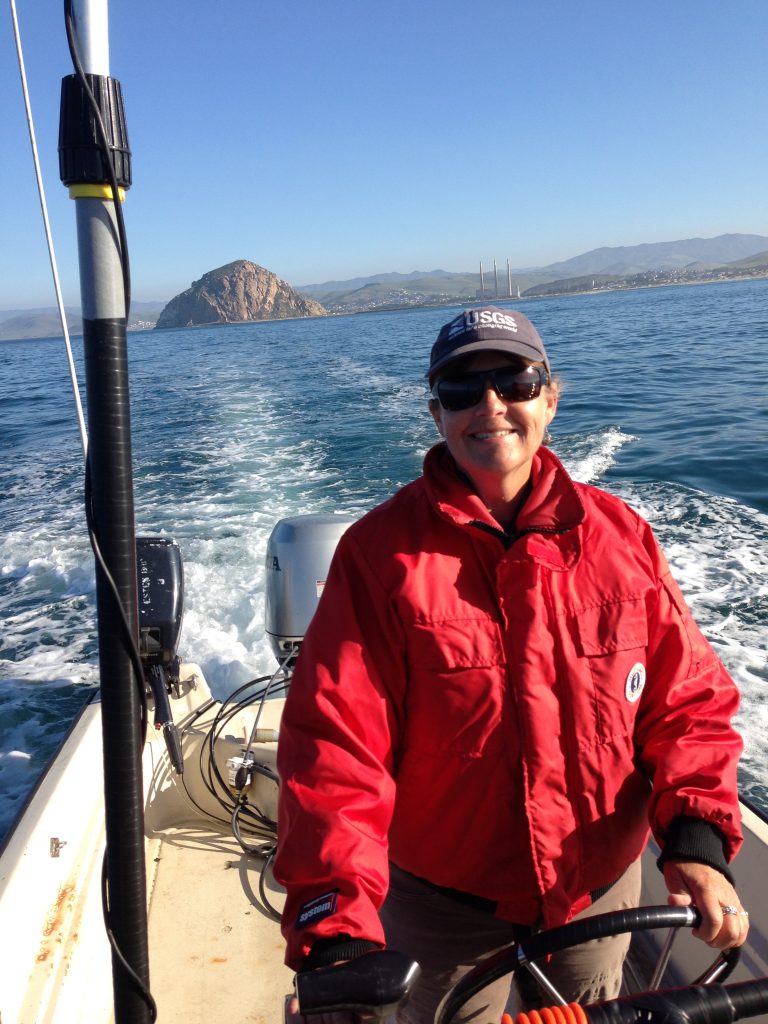 In spring of 2014, at the Southern Sea Otter Research Update Meeting in Santa Cruz, some of the most influential sea otter agency and organization representatives convened a special working group to address the increasing frequency of disturbance to sea otters by human marine recreation activities. It was here that the idea of a program dedicated to creating awareness of the unique vulnerability of sea otters to disturbance and fostering an ethic of good stewardship, was conceived. Together we agreed that most disturbance is the result of lack of awareness rather than intent to do harm. Most people paddling up to a raft of wild sea otters have little understanding of sea otter behavior, and no recognition that their actions may be disruptive and harmful. Through the collaborative efforts of the U.S. Fish and Wildlife Service, California Department of Fish and Wildlife, Monterey Bay Aquarium, and many other partners, a new research and outreach-based program, Sea Otter Savvy, was developed. Since launching in summer of 2015, we have been developing outreach materials, establishing relationships with stakeholders, giving public presentations, recruiting a citizen science team, and conducting research in three central coast regions.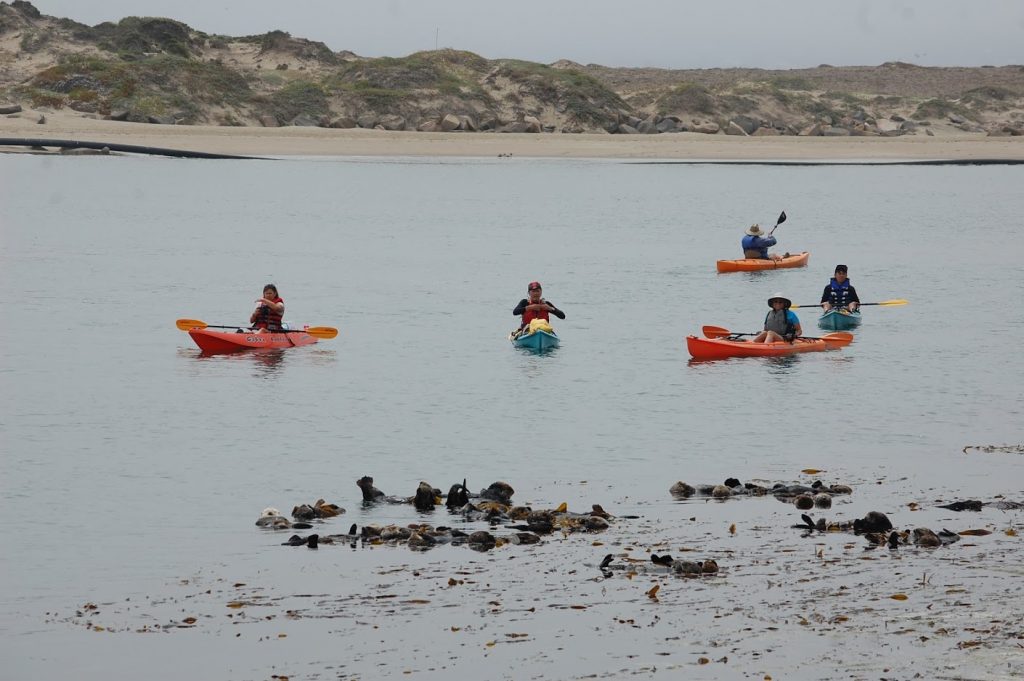 Sea Otter Savvy citizen science
Dedicated volunteers collect data on the effect of human activities on sea otter behavior at seven central coast sites, including Morro Bay, Cayucos, and Avila Beach in SLO County. The goals of our research program include seeking a better understanding of the hidden costs of human-caused disturbance (energy costs, stress, habituation, habitat use), as well as tracking changes disturbance levels over time. We will share some of the results of our research in future blogs.
Sea otters in Morro Bay
Morro Bay is currently home about forty sea otters, most of these prime aged females at some stage of their yearly reproductive cycle. In terms of opportunities to view wild sea otters, particularly mothers with pups, Morro Bay offers unparalleled options.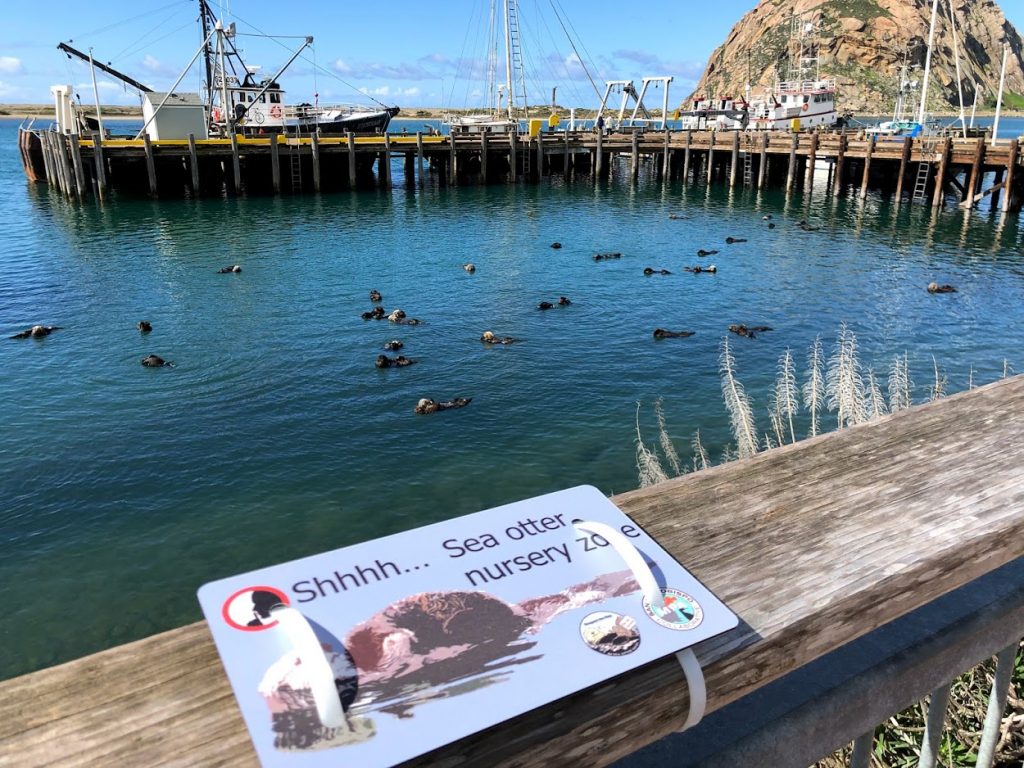 The number of sea otters inside the bay has grown over the last decade, for reasons we do not fully understand. Their presence is enjoyed by many and begrudged by a few. Our recreation activities and businesses have grown up and boomed in their relative absence. They have found a home here to forage for clams, rear their pups, and find safety from sharks. It is up to the community of Morro Bay to decide how to welcome and protect them. They are protected by two federal laws, the Endangered Species Act and the Marine Mammal Protection Act, but I don't believe those laws are the drivers of behavior change. The respect shown to these returning Morro Bay residents will come from the hearts of their community.
Sea Otter Savvy helps you help sea otters
Sea Otter Savvy has created a central location at www.seaottersavvy.org, where people can find information about sea otters, why they are vulnerable to human-caused disturbance, tips for understanding and recognizing disturbance and harassment, guidelines for responsible viewing, and much more. For those active on social media, you can find @SeaOtterSavvy tips and news on Facebook, Instagram, and Twitter, and spread the word with #seaottersavvy and #respectthenap.
You can help us by promoting the respectful sharing of space with our wild neighbors: know, follow, and share guidelines for safe viewing of sea otters and all kinds of wildlife, model responsible behavior when you are on the water, and foster an ethic of respect and empathy towards all in our coastal community, human and non-human.
---
About Gena Bentall, Guest Author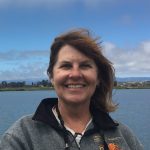 Since 2001, Gena has worked as a sea otter biologist, studying sea otters in such wide ranging locations as the Aleutian Islands, Russia's Commander Islands, San Nicolas Island off the coast of Southern California, and along the Central California coast. She studied zoology and marine biology at Oregon State University in Corvallis, and obtained her master's degree in Ecology and Evolutionary Biology at the University of California Santa Cruz under Dr. James Estes. After years of studying sea otters in the wild, Gena has learned much about their unique biology and behavior, and witnessed first-hand the chronic nature of disturbance to sea otters by human recreation activities. Gena now coordinates the Sea Otter Savvy program and reaches out to the central coast communities of Monterey, San Luis Obispo, and Santa Cruz counties.
---
Subscribe to our weekly blog to have posts like this delivered to your inbox each week.
Help us protect and restore the Morro Bay estuary!
Thank you for helping our beautiful, bountiful, biodiverse bay!