No matter how far inland we live, we're all connected to the ocean by water. Rain washes downhill and into stormdrains, creeks, and rivers before entering the sea. So, if we're going to keep plastics, other harmful debris, and pollutants out of the estuary and ocean, we have to start inland.
That's the idea behind the Creeks to Coast cleanup, a set of 49 cleanups organized by local nonprofit ECOSLO. This massive cleanup effort took place last weekend all across San Luis Obispo County on International Coastal Cleanup Day. During the course of three hours,  1,840 volunteers picked up 12,411 pounds of trash and recycling, making sure it wouldn't end up in the bay or the ocean.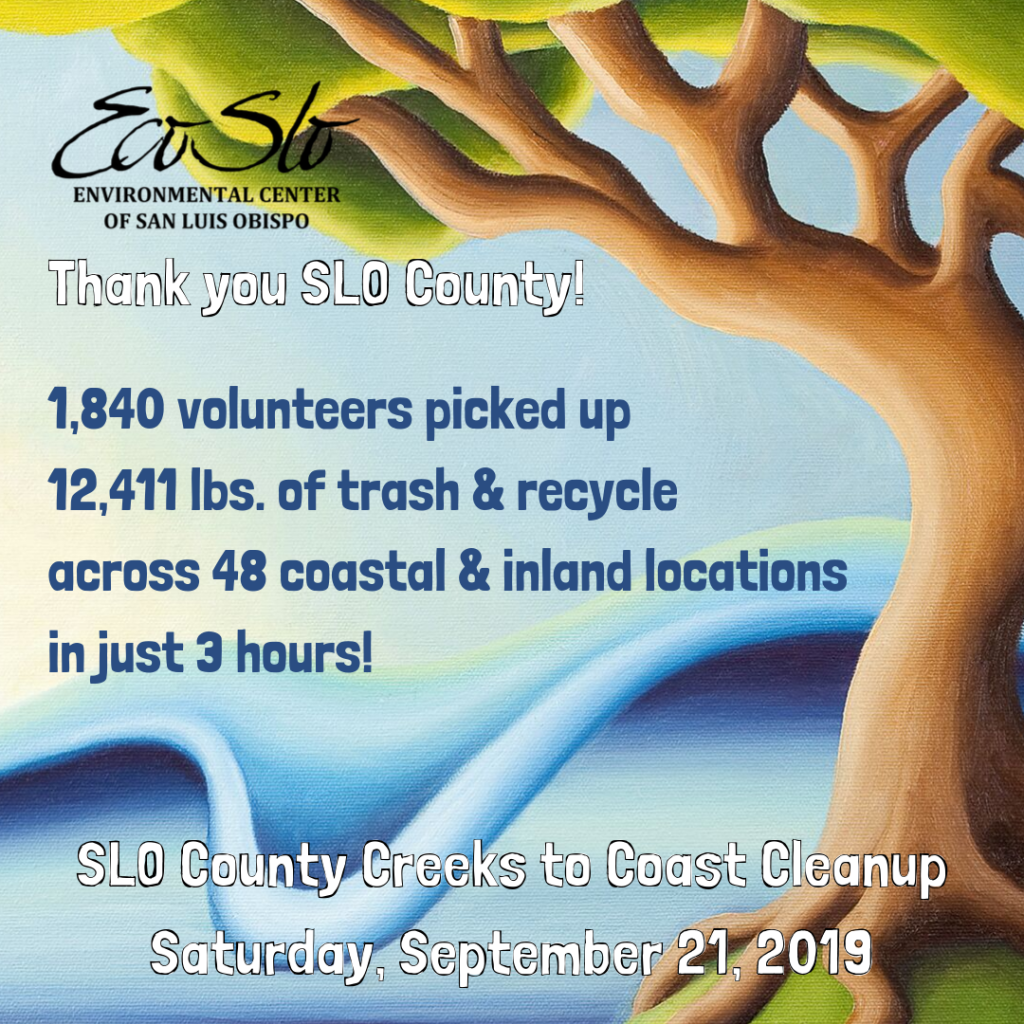 The Estuary Program captained two cleanup sites, one on the Morro Bay sandspit and one on the Embarcadero at Centennial Parkway, near the giant chessboard. We had wonderful volunteers, as always, and picked up more than 100 pounds of trash, including 1,287 cigarette butts. Yuck!
We are very grateful to the volunteers who helped out at sites in Morro Bay, across San Luis Obispo County, and well beyond. Together, we make a huge difference for the ocean, which helps us all.
Here are some photographs of our volunteers in action.
Morro Bay sandspit cleanup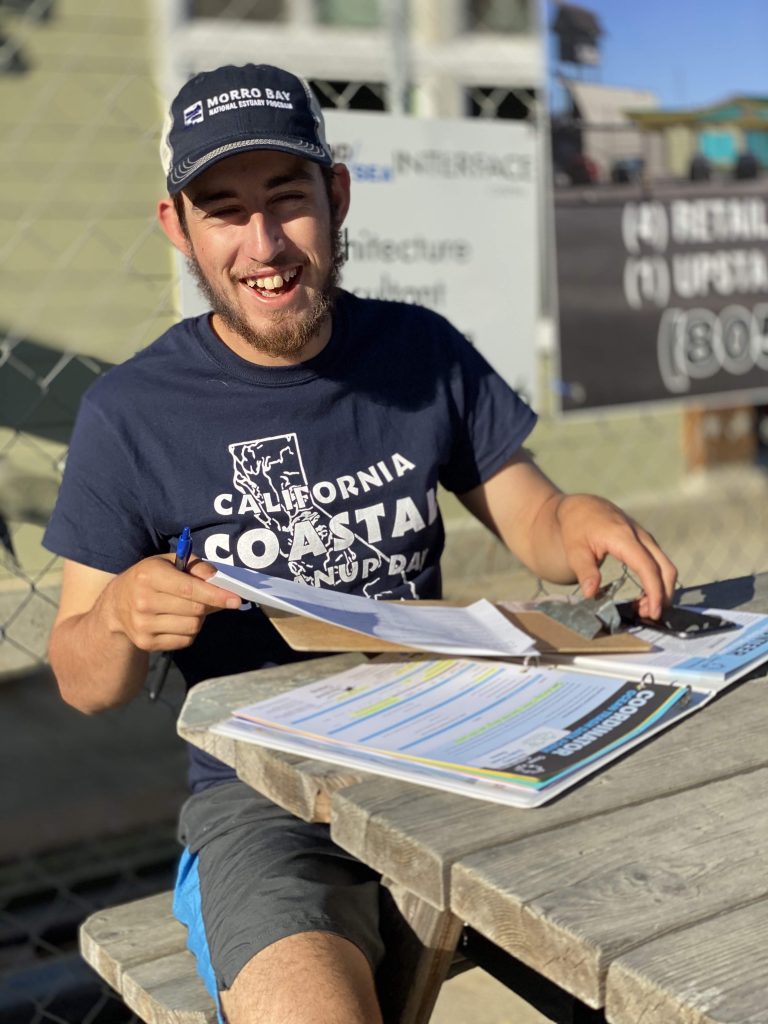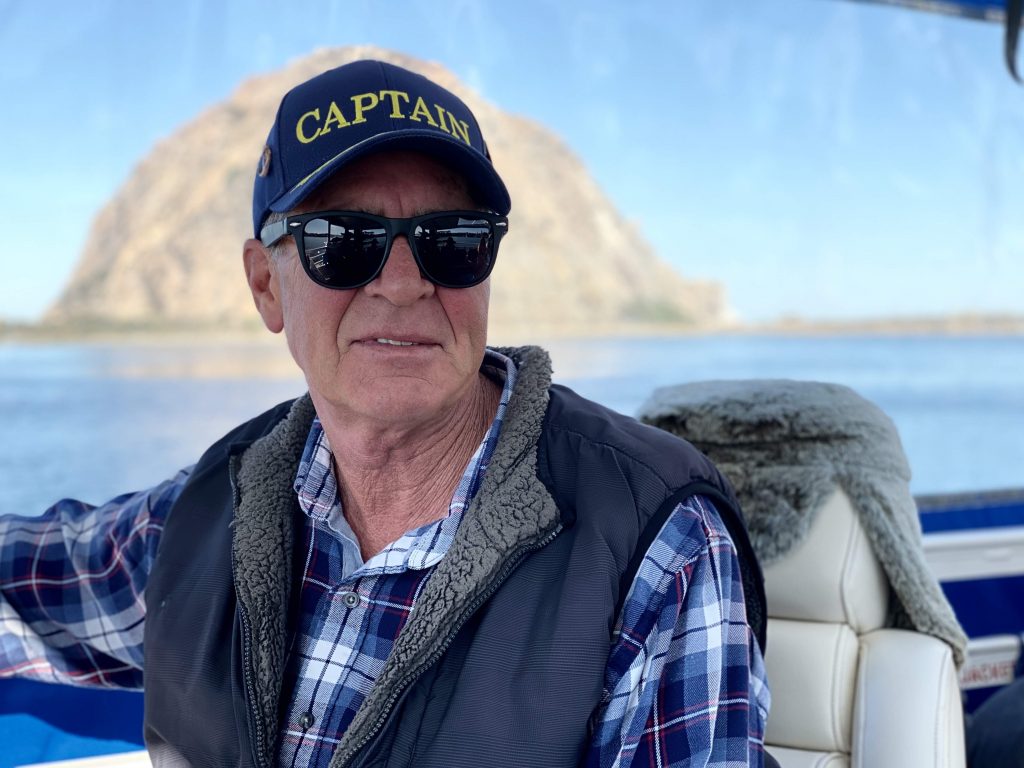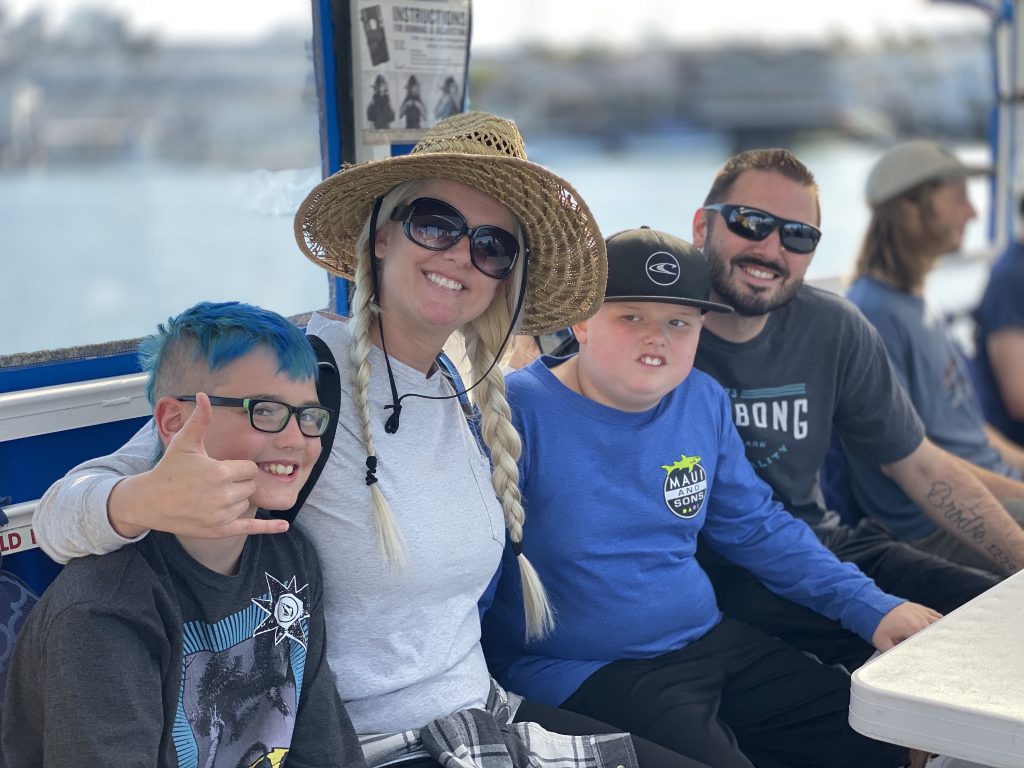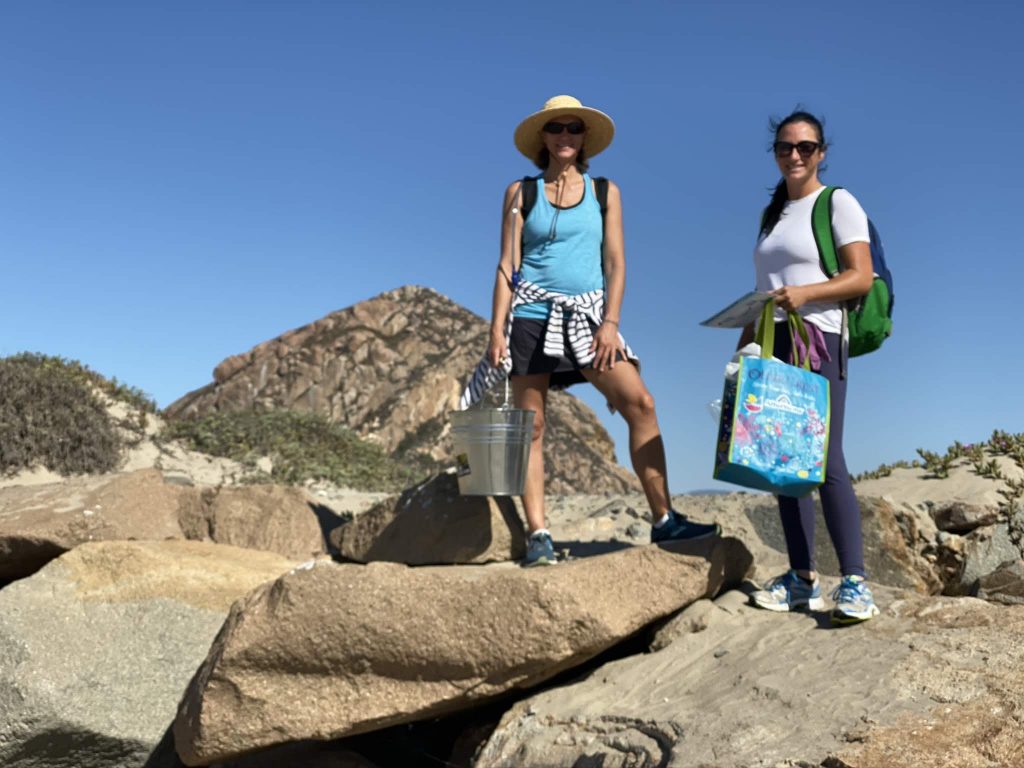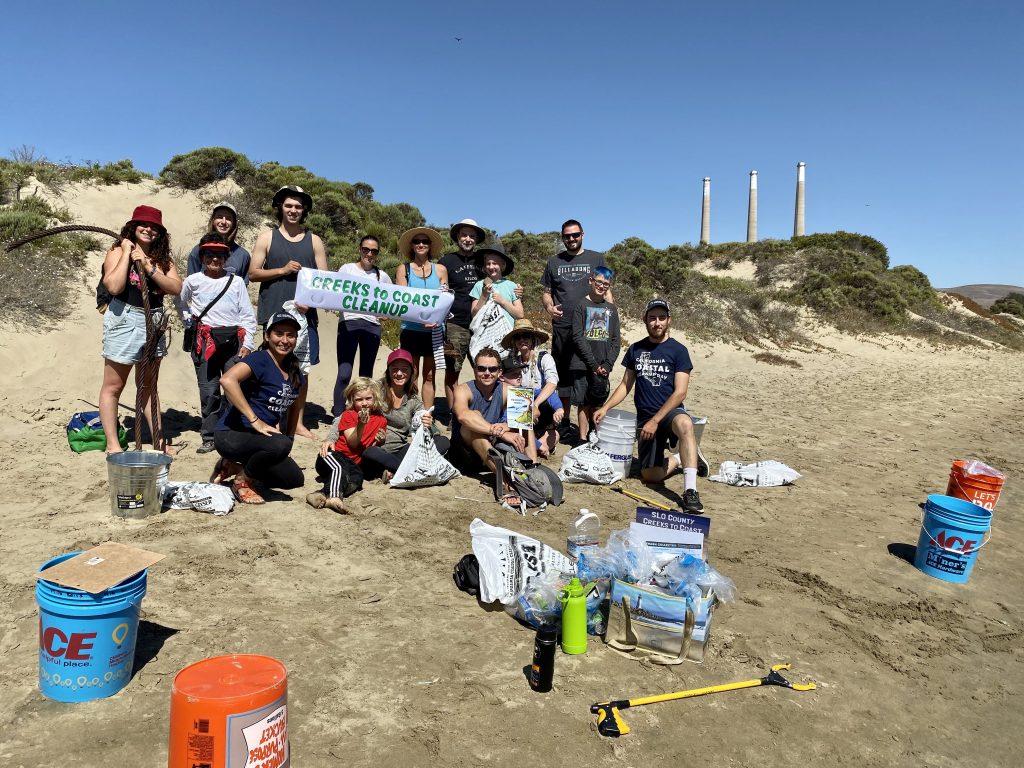 Morro Bay Embarcadero at Centennial Parkway, by the Giant Chessboard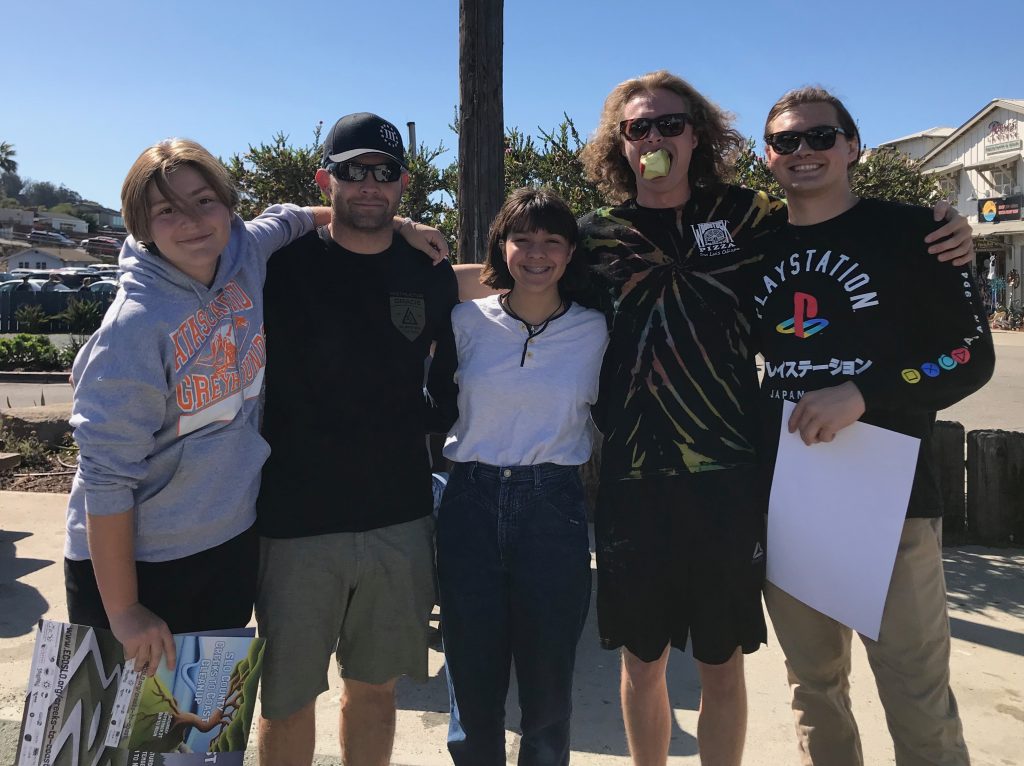 Family and friends who clean up the coast together, stay and snack together. Thank you!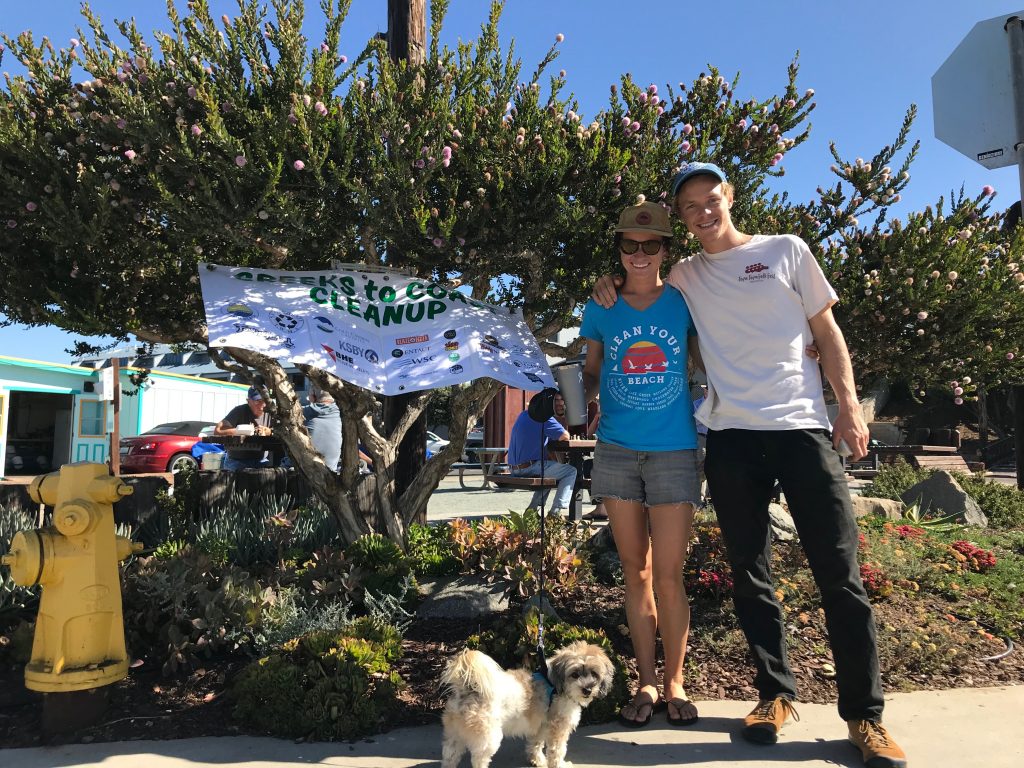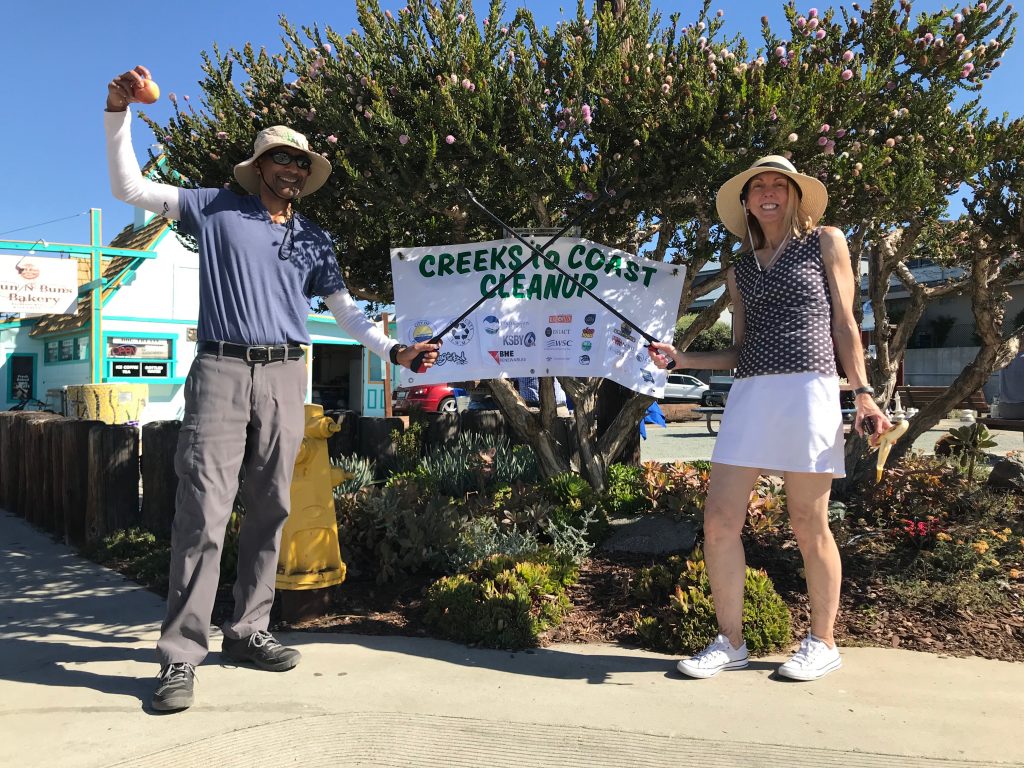 On guard, marine debris; we're coming for you! Thank you, Simon and Tamara, for helping clean up the Embarcadero. 
We'll hope to see you at the next coastal cleanup!
---
Subscribe to our weekly blog to have posts like this delivered to your inbox each week.
Help us protect and restore the Morro Bay estuary!
Thank you for helping our beautiful, bountiful, biodiverse bay!