Though much of our world has been turned upside down since the spring, forcing us to find new rhythms and ways to go about our days, the Morro Bay estuary remains unchanged.
The black brant geese began arriving earlier this month, as they are wont to do this time of year. The shorebirds forage on the mudflats and in the pickleweed of the saltmarsh, seemingly without pause. The tides come in and go out every twelve hours.
Watch this timelapse video of the tides coming in and going out of the Morro Bay estuary.
While we have had to adapt quickly to change and new difficulties in our daily lives, the wildlife in the estuary and surrounding lands have adapted to difficult conditions and a state of ongoing change—albeit on a greatly extended time scale.
The roots of the California Live oaks that cover the El Morro Elfin Forest Natural Area reach down into nutrient-poor soil, while their branches push up through strong winds. Despite these harsh conditions, which twist and stunt them, these oaks have persisted for centuries.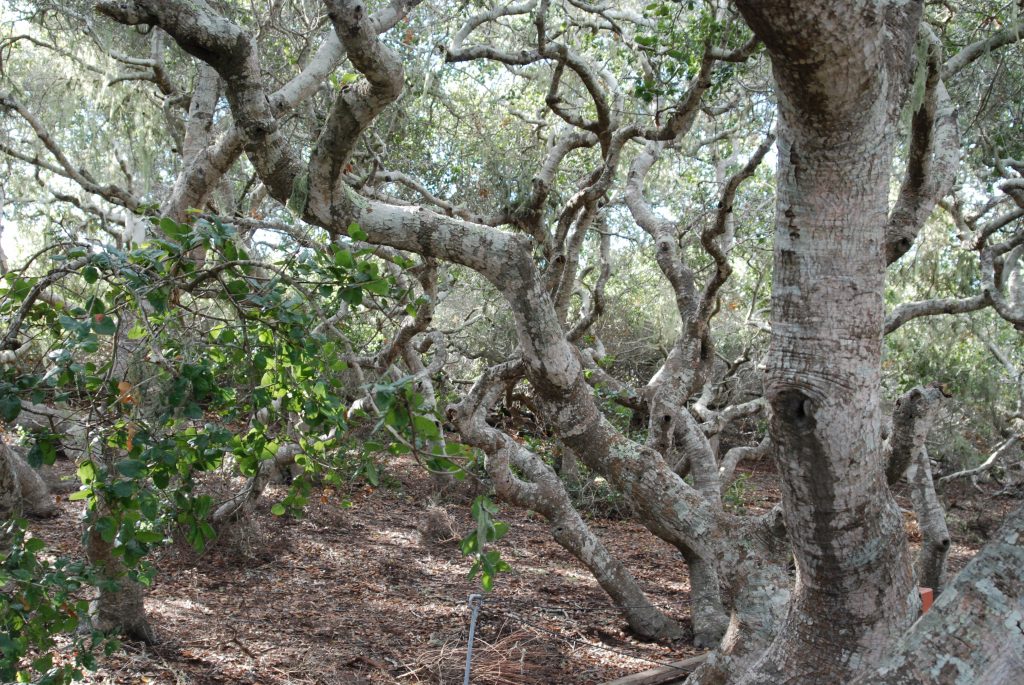 The molluscs, plants, and other wildlife that live and grow in the salt marsh and the mudflats live through daily extremes. Sometimes submerged below cold, salty water, sometimes exposed to the sun and wind, these plants and animals have adapted to live and even thrive on the constant of change.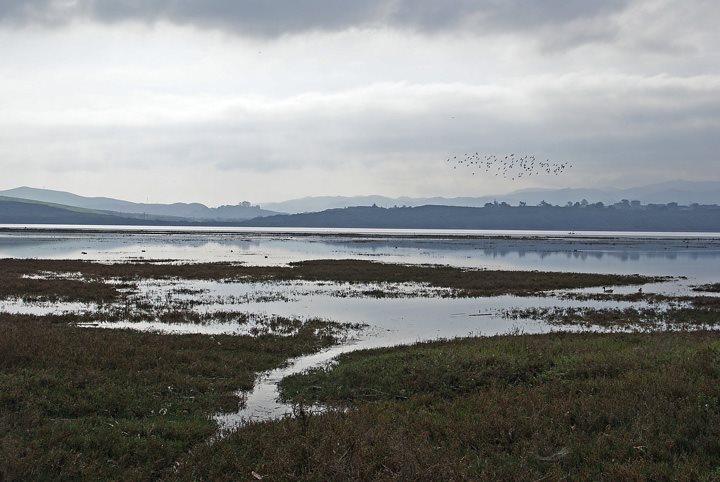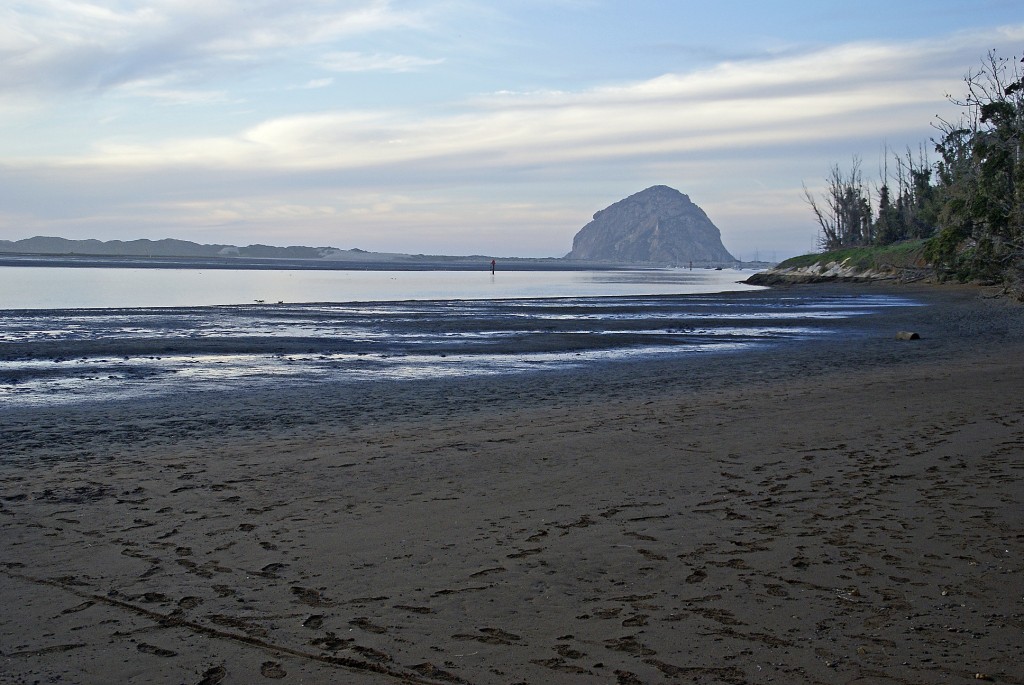 Today and every day, we are grateful for the Morro Bay estuary's reminder that life goes on even in the face of change and challenge.
---
Many, many thanks to the people who contributed to the Beats for the Bay Fundraiser last week! You can still check out the show with Upside Ska and donate today…

just visit our Donate page.
---
Help us protect and restore the Morro Bay estuary!
Support us by purchasing estuary-themed gear from ESTERO. This locally owned and operated company always donates 20% of proceeds from its Estuary clothing line and 100% of Estuary decal proceeds to the Estuary Program. Now through December 3, 2020, they're increasing that donation to 50%! Thank you, ESTERO! Find their gear at ESTEROsurf.com and at Joe's Surfboard Shop in Morro Bay.
Donate to the Estuary Program today and support our work in the field, the lab, and beyond.
The Estuary Program is a 501(c)3 nonprofit. We depend on funding from grants and generous donors to continue our work.
Purchase items from the the Estuary Program's store on Zazzle. Zazzle prints and ships your items, and the Estuary Program receives 10% of the proceeds. Choose from mugs, hats, t-shirts, and even fanny packs (they're back!) with our fun Estuary Octopus design, our classic Estuary Program logo, or our Mutts for the Bay logo.
Thank you for your support!