With COVID-19 still in the forefront of American life, many people have felt a draw to the outdoors as a place of solace. Whether you're an outdoor pro or a complete newbie, it's important to be mindful of the impact we have on the landscapes we seek refuge in.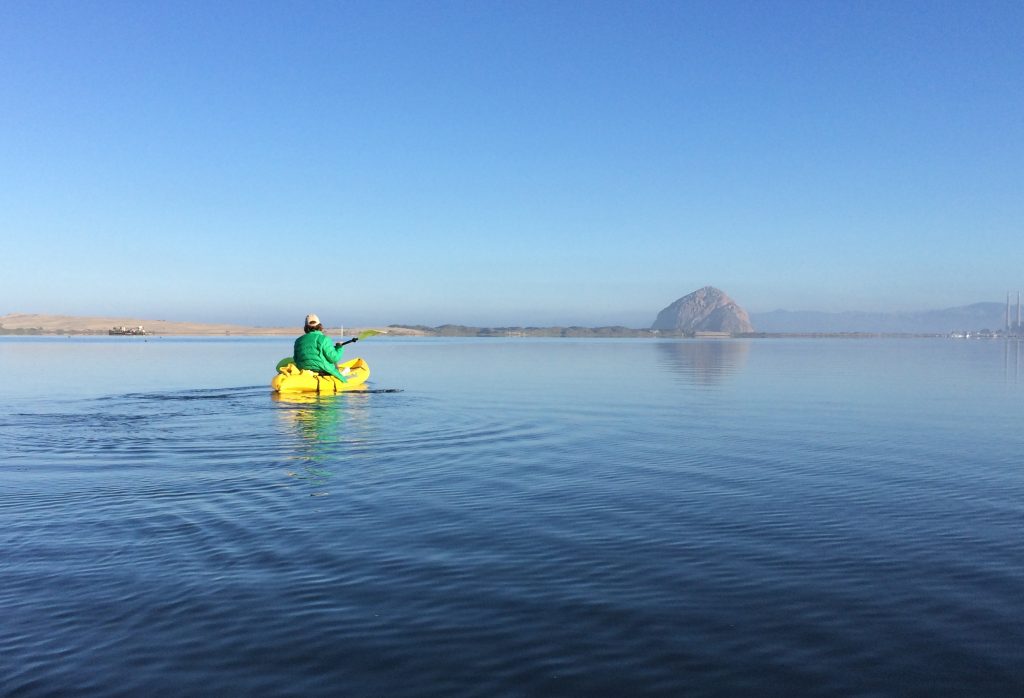 Leave No Trace Center for Outdoor Ethics developed a series of seven principles that outline how to minimize our impact.  These principles can be applied to any outdoor excursion, from spending an afternoon at the beach, to an overnight at a designated campground, to a remote backpacking trip.
Seven Leave No Trace Principles
Let's look at seven ways we can ethically enjoy the outdoors in Morro Bay, using these principles as a guideline.
1. Plan Ahead and Prepare
Whether you've been to Morro Bay before or not, it's always good to stay updated on rules and regulations—and even more so during COVID-19! Always have a clean mask with you whether you're headed into town, out to the beach, or for a hike. Remember to pack ample water and snacks for your outing, and be sure to pack out anything you packed in.
2. Travel and Camp on Durable, Designated Surfaces
By traveling on designated and maintained trails, and camping only in specified campsites, we can minimize our overall impact on natural and sensitive landscapes. While venturing off-trail may seem like an exciting adventure to you, it could compromise the health and well-being of local threatened species, like the Western Snowy Plover, whose populations have declined largely due to disturbance and habitat encroachment.
In cases where there are no designated trails available, utilizing durable surfaces like rock, gravel, sand, or dry grass can also minimize impact.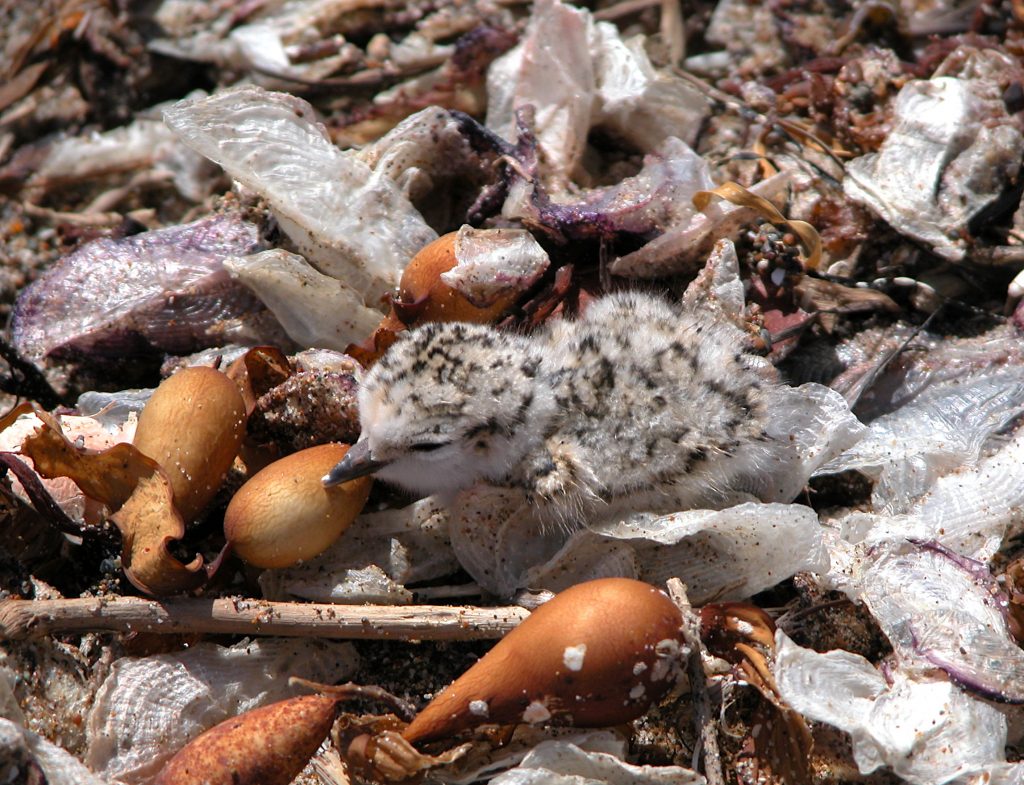 3. Dispose of Waste Properly
The rule of thumb? If you pack it in, pack it out. Spending time in the outdoors is a luxury, and it's imperative that we makes efforts to leave these places in the same or better shape than we found them. Before leaving your lunch spot or campsite, double-check for forgotten trash or spilled foods. Keep a close eye for microplastics, which can actually be more deadly than large pieces of plastic when consumed by wildlife.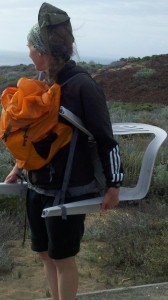 Disposing of waste includes trash as well as natural human and pet waste. Always go to the bathroom in designated areas, if possible. Unfortunately, that's not something we can always guarantee when it comes to our four-legged friends! Morro Bay and our Mutts for the Bay program have poop bag dispensers conveniently located all around the bay, so that you'll never find yourself without a bag! Click here to find a dispenser near you.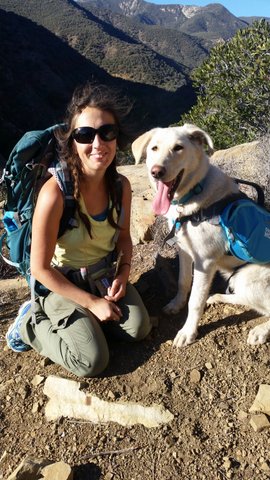 4. Leave What You Find
Morro Bay is filled to the brim with interesting geology, flora and fauna, and archeological sites. Instead of taking a cool rock or artifact with you, or picking bundles of flowers, consider taking a picture and admiring from afar.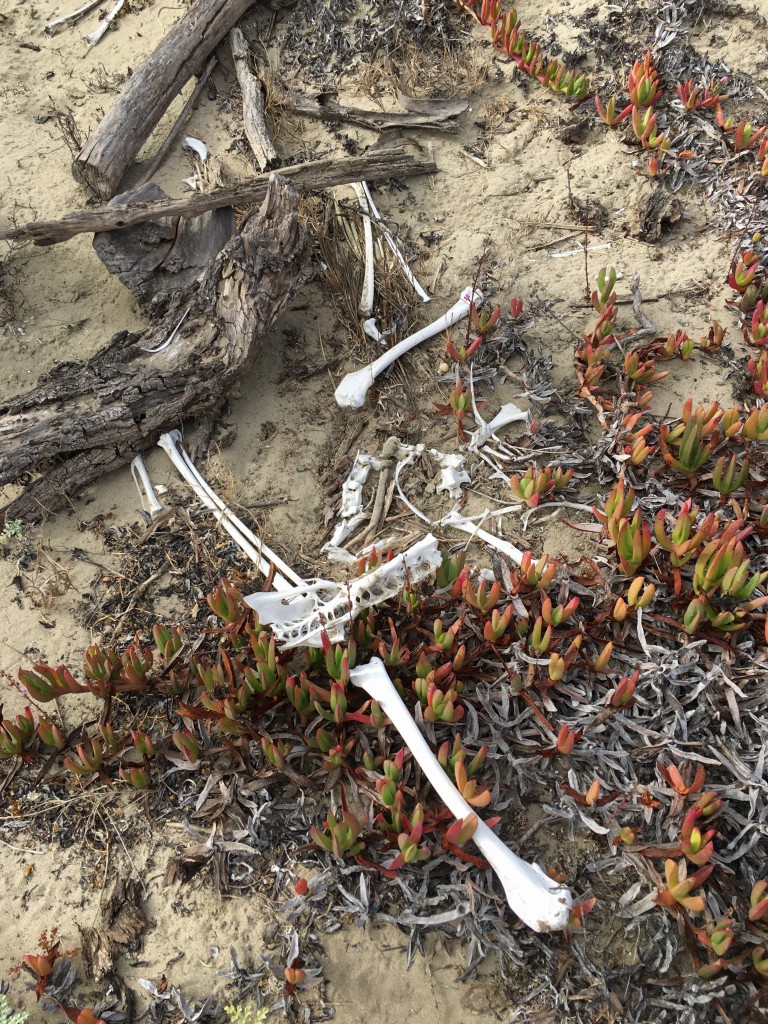 5. Minimize Campfire Impacts
According to the U.S. Forest Service, nearly 85% of wildland fires in the United States are caused by people, and many of those result from improper campfire use. Make campfires only when and where they are permitted, and do so using established campfire rings. Be sure to burn all wood and coals to ash and put out campfires completely before leaving the site.
6. Respect Wildlife
Respecting Morro Bay wildlife means interacting with the natural world around you in specific ways, some of which may not be familiar. While the following actions may seem innocent, all of these behaviors jeopardize the health and even the survival of more sensitive species.
Don't feed the animals! Feeding wildlife damages their health, alters natural behaviors, and exposes them to predators and other dangers.
Observe wildlife from a substantial distance. Do not follow or approach them. If an animal raises its head to look at you or moves away, you are much too close.
Give wildlife even more space and consideration during sensitive times like mating and nesting season, when they are raising young, or when resources are scarce in winter.
For more information on how you can minimize your impact to local sea otters, including respectful and safe ways to photograph them, visit Sea Otter Savvy.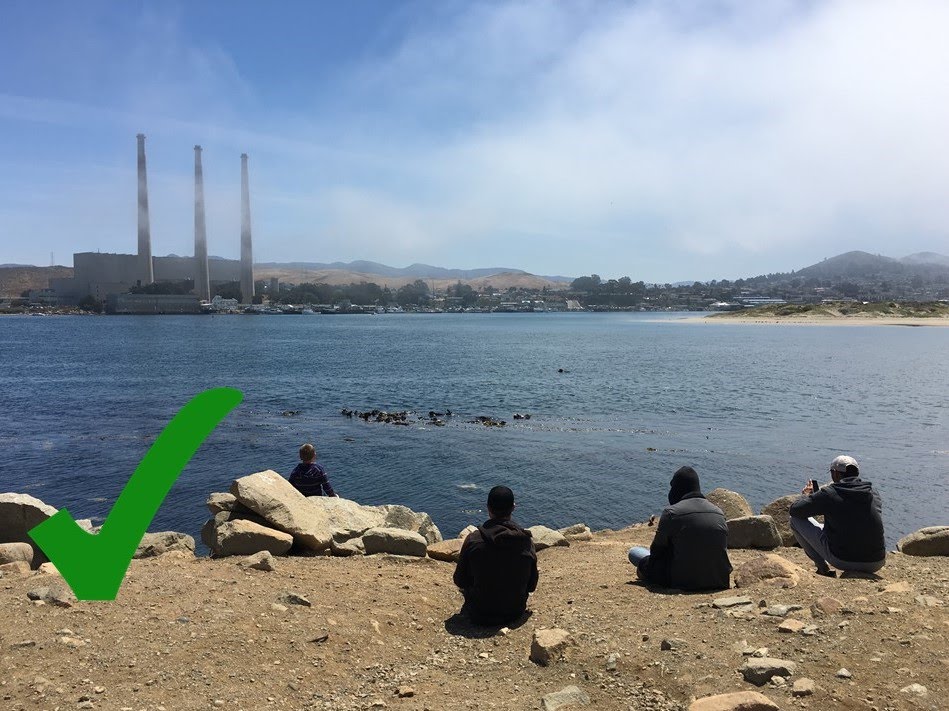 7. Be Considerate of Other Visitors
Although you may have been planning the trip of a lifetime to Morro Bay, it's important to remember that you're not the only one enjoying this beautiful place! You can respect other visitors and locals by wearing a mask and leaving space between you and others, both on the trail and off (ideally six to eight feet or more!). You can also be mindful of the impact that loud noises and voices have in pristine natural areas.
The Leave No Trace Center for Outdoor Ethics established these guidelines in the mid-1980s, but their value lives on today. Each of the principles are developed and guided through scientific research, which can be accessed on the Leave No Trace website.
Post by Makenzie O'Connor, Leave No Trace (LNT) Master Educator
---
Help us protect and restore the Morro Bay estuary! The Estuary Program is a 501(c)3 nonprofit. We depend on funding from grants and generous donors to continue our work.
Support us by purchasing estuary-themed gear from ESTERO. This locally owned and operated company typically donates 20% of proceeds from its Estuary clothing line and 100% of Estuary decal proceeds to the Estuary Program. Now through December 10, 2020, they're increasing that donation to 50%! Thank you, ESTERO! Find their gear at ESTEROsurf.com and at Joe's Surfboard Shop in Morro Bay.
Donate directly to the Estuary Program today and support our work in the field, the lab, the digital classroom, and beyond.
Purchase items from the the Estuary Program's store on Zazzle. Zazzle prints and ships your items, and the Estuary Program receives 10% of the proceeds. Choose from mugs, hats, t-shirts, and even fanny packs (they're back!) with our fun Estuary Octopus design or our Mutts for the Bay logo.
Thank you for your support!