This month, our field staff have been busy monitoring eelgrass success in the bay and water quality in the creeks that drain to the Morro Bay estuary.
Eelgrass monitoring and restoration success
If you spent time out on the bay in January, you might have noticed the really high tides. January 2020 had King Tides, meaning that the high tides were much higher than normal.
These extreme high tides are mirrored by extreme low tides. We always take advantage of these extreme low tides to monitor eelgrass, as we have a wider window than normal to conduct our monitoring.
Eelgrass restoration plot expansion
In January, we went out and checked past eelgrass restoration sites as well as scouted out locations for our 2020 eelgrass restoration efforts, which kicked off last week.
One site of the past restoration sites we visited is on the west side of the bay, across from State Park Marina. We planted this site in 2018.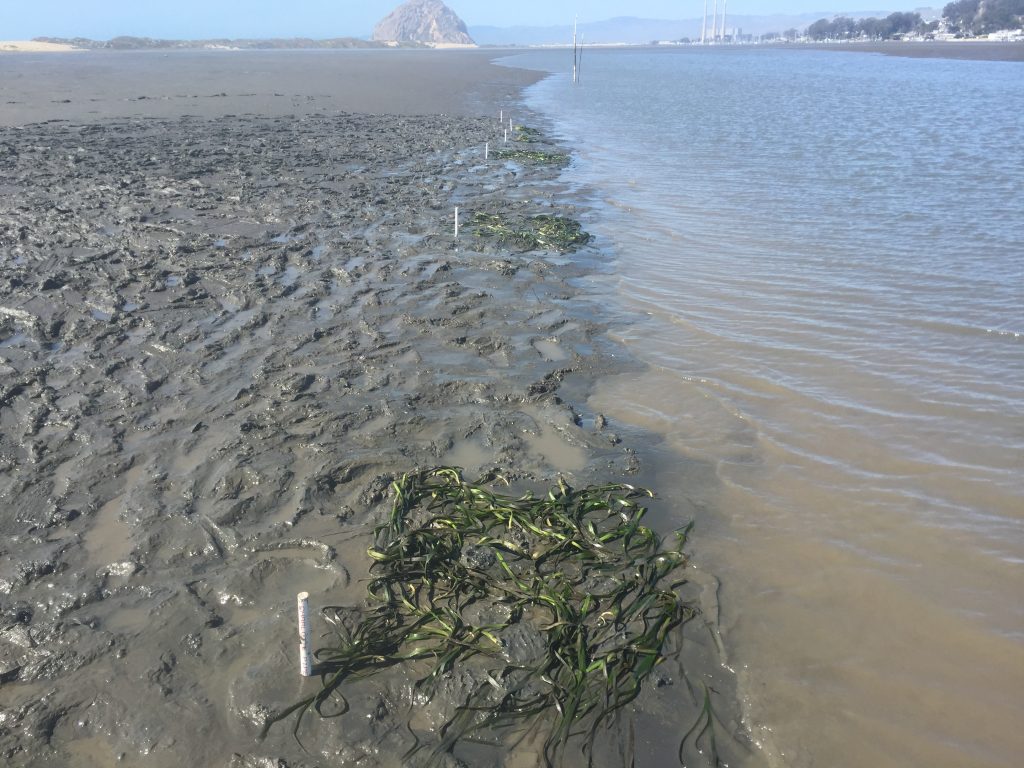 Now, two years later, the eelgrass has expanded and formed a small bed.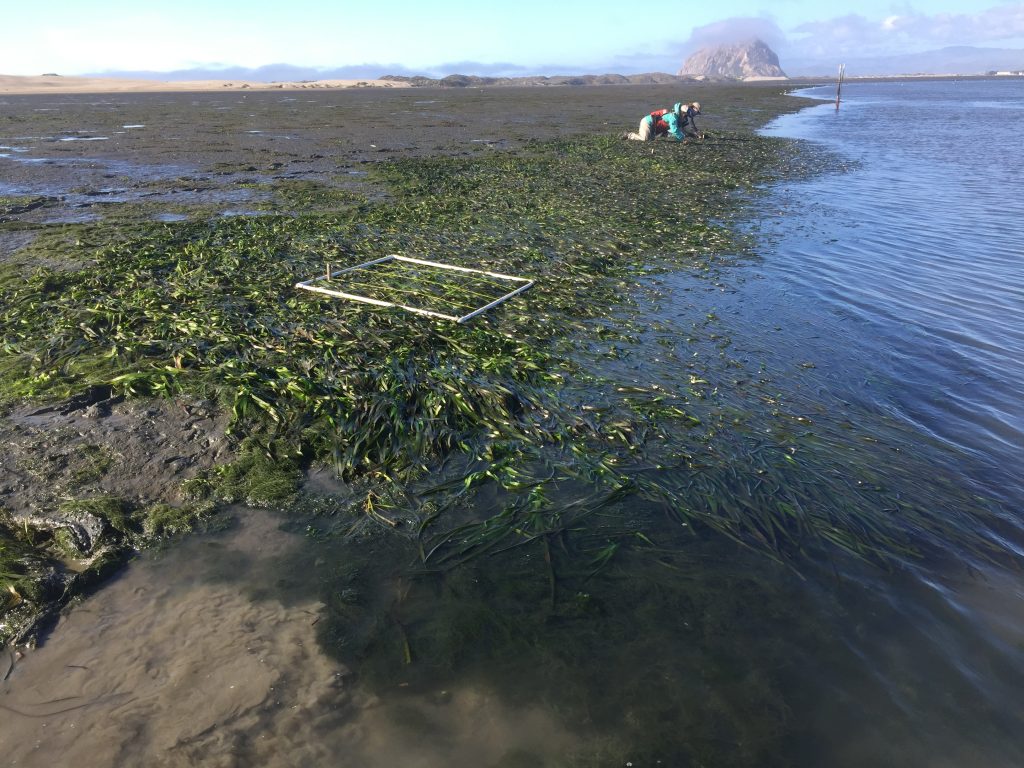 This area, like many of our other restoration sites, had very little or no eelgrass present when we started these restoration efforts in 2017. Some locations had a few sparse eelgrass patches nearby, but nothing too large or substantial.
Eelgrass restoration efforts in 2020
2020 will be our fourth year of restoration using our current methods. Check out this blog post to see what a planting day looks like. We have planted eelgrass in sixteen locations over the past three years, and we hope to add seven new sites to the list this year, with additional plantings to be completed at existing sites.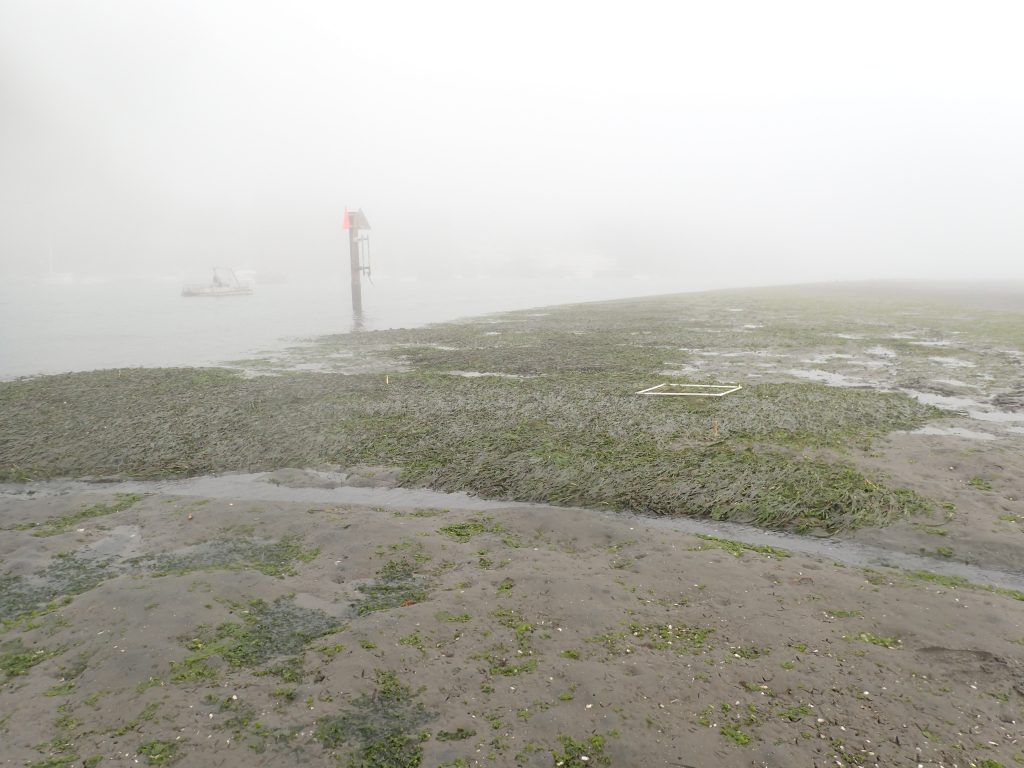 Creek water quality
Creek flow and water quality monitoring were not as exciting this month as they had been the past few Januaries.
Though the water levels might not be as high as they were in the past few years, we are still out there collecting water quality data and tracking current stream conditions, including stream flow.
Rainfall totals were not what we had hoped for January. The San Luis Obispo County Rain Gage at Canet Road measured 0.39″ for January, bringing the total to 6.35″ inches since October 1st. Though the current forecast does look pretty dry, there is still hope for some rainfall in March.
---
Help protect and restore the Morro Bay estuary
Thank you for your support!