State of the Bay 2023 is Here!
Every three years, the Estuary Program gathers the available data and research to compile a report examining the health of the Morro Bay estuary and the lands that surround it. The State of the Bay report provides important information about environmental trends and guides local efforts to protect and restore this special place. In this blog, we will introduce some of the topics in the 2023 State of the Bay report and how you can join our upcoming events this spring. 
The 2023 State of the Bay report is now available. We also created an online version with expanded content. 
Exploring Water Quality
Clean water is essential for humans and for the wildlife that call those waters home. Monitoring the health of our bay and creeks  has been an ongoing project at the Estuary Program for over 20 years. Our dedicated staff and volunteers track a variety of data points throughout the watershed to help determine the health of aquatic ecosystems.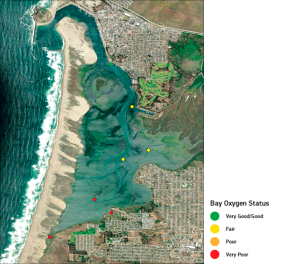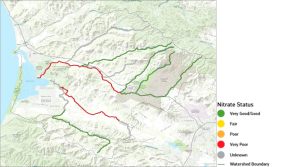 Another way MBNEP staff determine creek health is by looking at the presence of benthic macroinvertebrates, bottom-dwelling animals visible to the naked eye that lack a backbone. Some of these insects are very sensitive to pollution, so finding them in a creek typically indicates good water quality.
MBNEP staff and volunteers regularly collect and test water samples at popular recreation sites throughout the bay to determine if bacteria levels are safe for swimming. From our monthly data at eight shoreline sites, bacteria levels are typically safe for swimming. However storm runoff can bring contaminants into the bay, so Surfrider and Heal the Bay recommend staying out of the water for 72 hours following a storm.
Clean water is also essential for aquaculture operations in the bay. Two commercial oyster farms, the Morro Bay Oyster Company and Grassy Bar Oyster Company, produce Pacific oysters for sale in restaurants and stores throughout our area and beyond.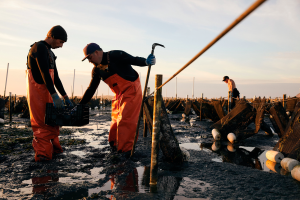 Wildlife: Protecting the Vulnerable 
We are fortunate that Morro Bay and its watershed provide lots of open space for wildlife. Changes in climate, loss of habitat, and other factors can pose a threat to vulnerable species. The Estuary Program and its partners conduct work to monitor steelhead and birds in the area.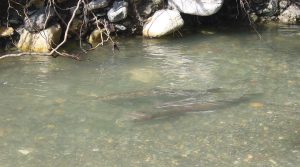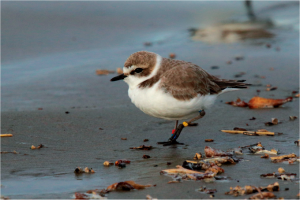 Habitat Health
The Estuary Program and its partners have worked to protect over 5,400 acres of habitat throughout the watershed. Thirty restoration projects have been completed, including floodplain and wetlands restoration, native plant reintroduction, and invasive species control. By protecting and restoring habitats, we work to ensure that the plants and animals in the area have the resources they need to better adapt to the challenges they face, including a changing climate.
Abundant Eelgrass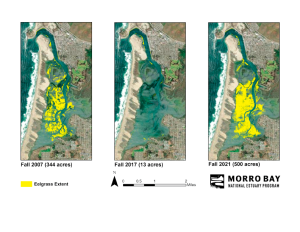 To learn more about our many partners and volunteers that have made this work possible, visit our 2023 State of the Bay page on eelgrass. 
State of the Bay Events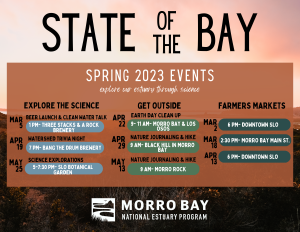 Get Outside
April 22: Earth Day beach cleanup at Morro Rock and Baywood Pier. We will provide gloves, trash pickers, and bags. Register for the Morro Rock cleanup here, and the Baywood Park cleanup here.

April 29 & May 13: Nature journaling and hike. Staff from the Estuary Program and Creek Lands Conservation will lead a guided nature journaling workshop along with a short hike. Designed for all experience levels! Register for April 29 at Black Hill here & May 13 at Morro Rock here.

Learn More About the Science
May 25: Science Explorations at the SLO Botanical Garden. Join us for an evening of scientific talks about research happening in the estuary and beyond. Register for free here.

For more information about these and other events, visit our events calendar.